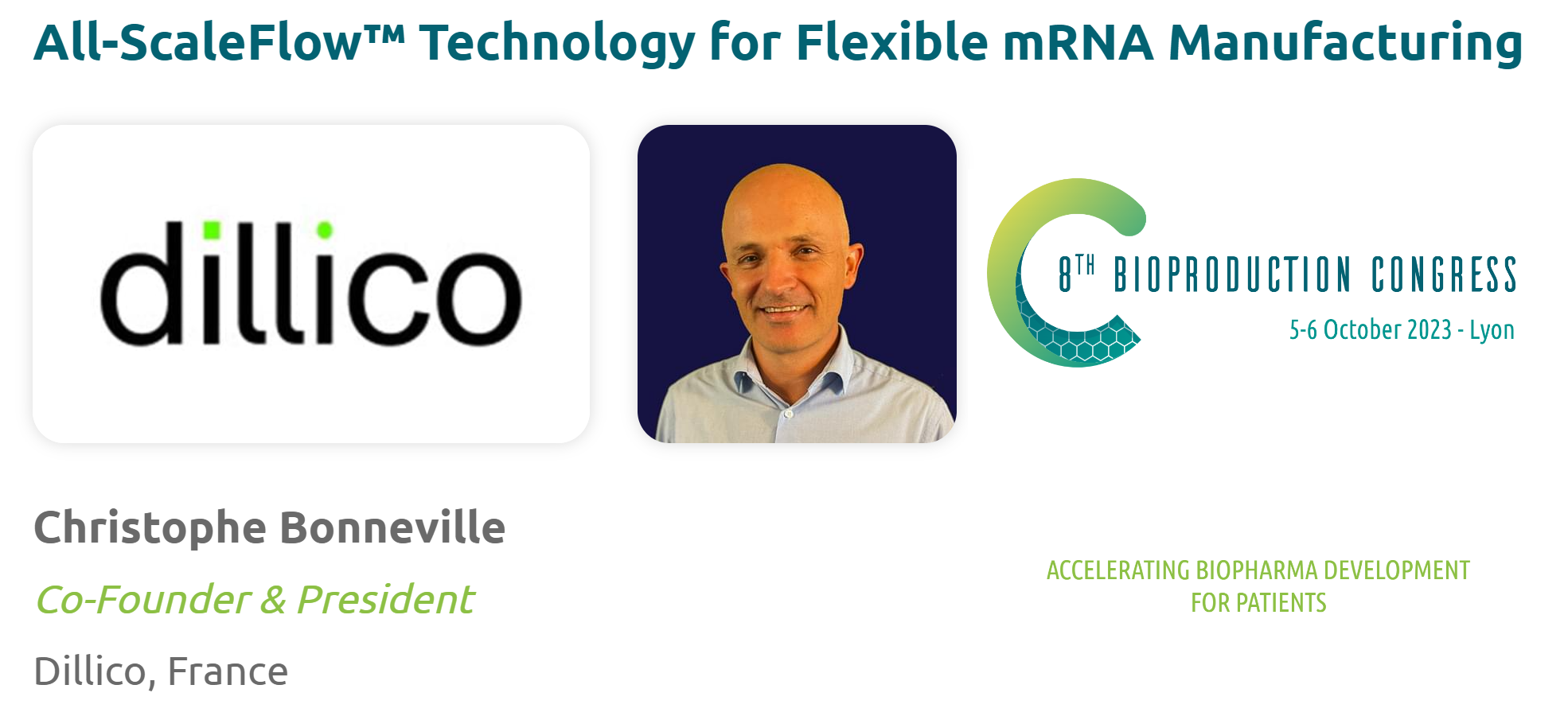 The mRNA Revolution:
During the pandemic, the implementation of mRNA technology was carried out at a record pace, utilizing existing manufacturing solutions developed for conventional vaccines. However, this approach came with its drawbacks and didn't fully harness the potential benefits of this game-changing platform technology.
At Dillico, we believe in pushing boundaries and pioneering solutions. Our approach is based on the All-ScaleFlow™ technology. This integrated and digitized solution is set to revolutionize the way mRNA pharmaceuticals are developed and manufactured.
All-ScaleFlow™: The Future of mRNA Manufacturing:
At the core of All-ScaleFlow™ technology is a continuous manufacturing approach that can produce formulated mRNAs, ranging from small quantities for pre-clinical phases to commercial scale, all using the same equipment. This technology addresses the significant drawbacks of traditional batch production methods, eliminating costly scale-up activities.
By employing a continuous flow chemistry approach on a meso-fluidic scale and combining it with full digitization, we're achieving real-time control, confined processes, and the elimination of hold times. This not only results in superior product quality but also offers unmatched flexibility in production capacity.
Sustainable and Efficient:
One of the standout advantages of All-ScaleFlow™ is its sustainability. By reducing the need for scale-up and incorporating highly automated equipment, we're not only cutting costs but also reducing the carbon footprint associated with distribution and logistics for plastic consumables. This paves the way for more localized and environmentally friendly production practices.
Join the Conversation:
We invite you to join us at the Biopcongress in Lyon next week, where our CEO, Christophe Bonneville, will delve into the future of mRNA pharmaceuticals and the potential of All-ScaleFlow™ technology.
Event Details:
Date: 5 October 2023
Time: 17h50
Location: Bioproduction congress, Lyon
Stay connected with us for more updates on developments in the world of mRNA.